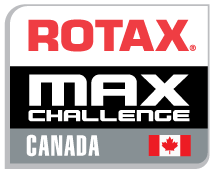 Here is an important information for drivers who will turn 15 y.o. this year and want to race Rotax Junior.  If you are in this situation and want to be eligible to win an invitation for the 2022 Rotax MAX Challenge Grand Finals in Portugal, see the rule below to be eligible:
125 Junior MAX
Age limits: the driver must have his/her 12th birthday during the year of the event and must have his/her 15th* birthday after the year of the event.
A driver with 15 years old during the year of the event can participate if he/she holds a valid International G Karting Licence, according to Article 3.4.1 of the CIK International Karting Licences for Drivers. For Canada: A driver turning 15 years old during the year can participate in any Canadian event but must hold this CIK special licence before entering the RMCGF qualifying event to be eligible to win an invitation for the Grand Finals
In short, to race Rotax Junior if the driver turns 15 y.o. during the year, he must have this exceptional international G licence before entering any qualifying Rotax race event in the Junior class. If the driver doesn't have this International G licence, he can race and can win a race trophy but cannot cannot win an invitation for the Grand Finals.  There is no possibility to swap the junior ticket for a senior one.
To have this international G licence, the driver must apply to his ASN and ask for this this special licence. The ASN prepares a file and submit it to the CIK-FIA which will decide if the driver will have this exception or not. See CIK-FIA regulation below:
…
The Licence may remain valid beyond the date of a Driver's 14th birthday until the end of the current year. In exceptional circumstances linked to safety and which will be assessed by the CIK-FIA based on a dossier supported by the Driver's ASN, a "G" Licence may be issued to a Driver reaching his 15th birthday during the year in which his Licence is issued. Upgrading to a F Licence during the year is final.
If you are in this situation and wants to take a chance for this exceptional licence, you must contact our ASN ([email protected]) as soon as possible because the driver must hold this licence before entering a Rotax Junior race where RMCGF tickets are available.