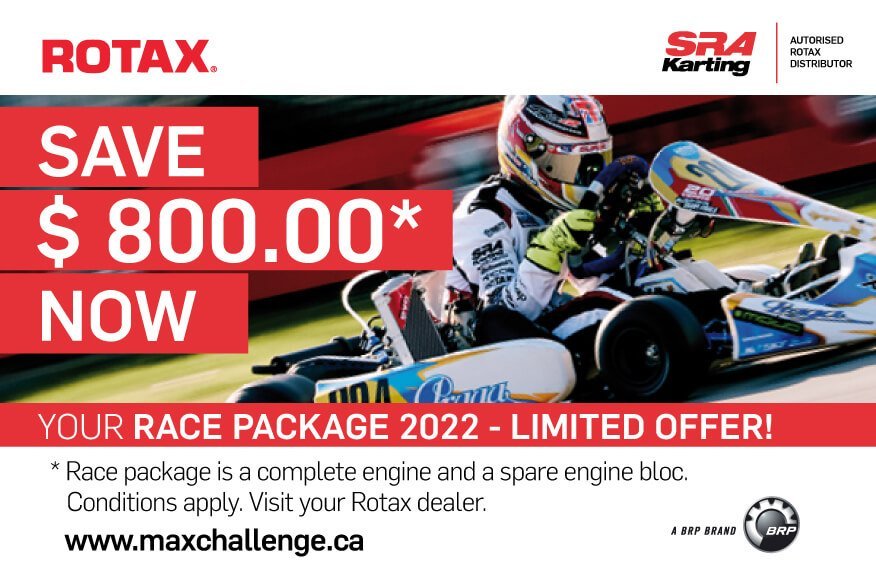 Great offer for customers who are interested in purchasing a complete ROTAX MAX RACE PACKAGE consisting of a new engine of the Rotax MAX engine family with accessories plus an additional engine (same model) without accessories. The offer will make you save $800.00 on regular suggested retail price.
Conditions:
Both engine serial number must be registered to the same person;
A person can buy only one package at the special price;
Quantities are limited;
Program ends on June 30th, 2022 or while available quantities last.
Contact your local dealer for more information on the 2022 Race Package Program.